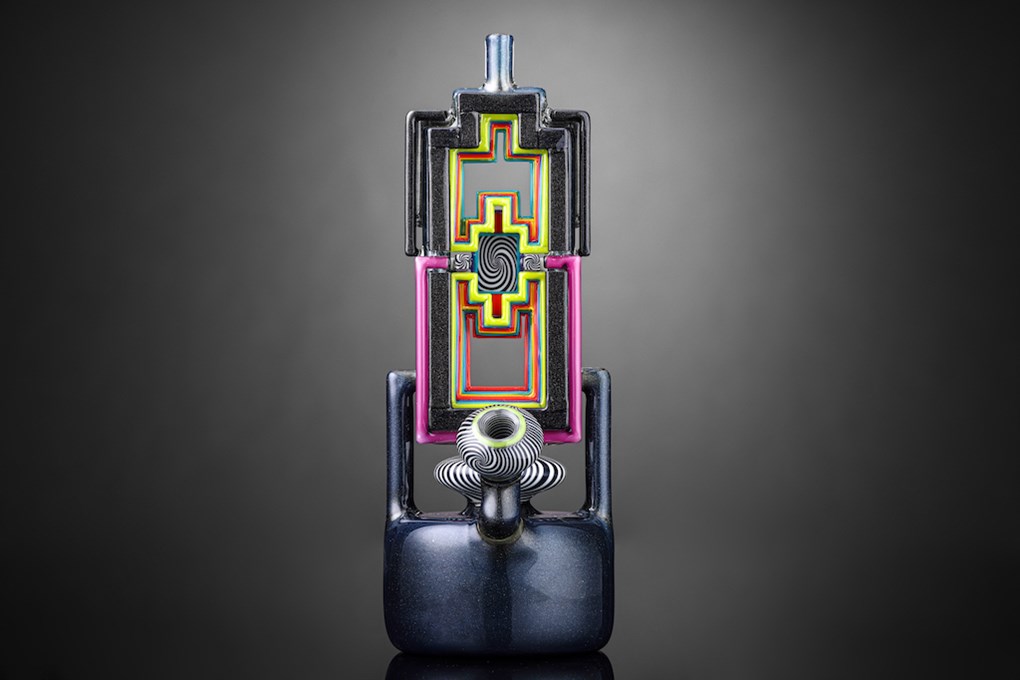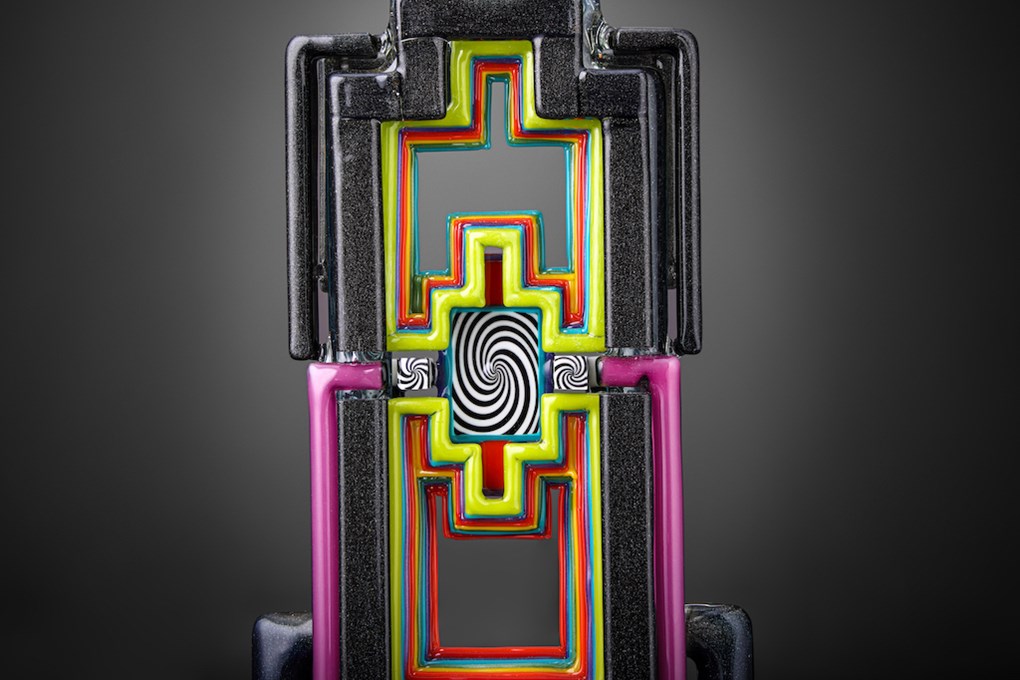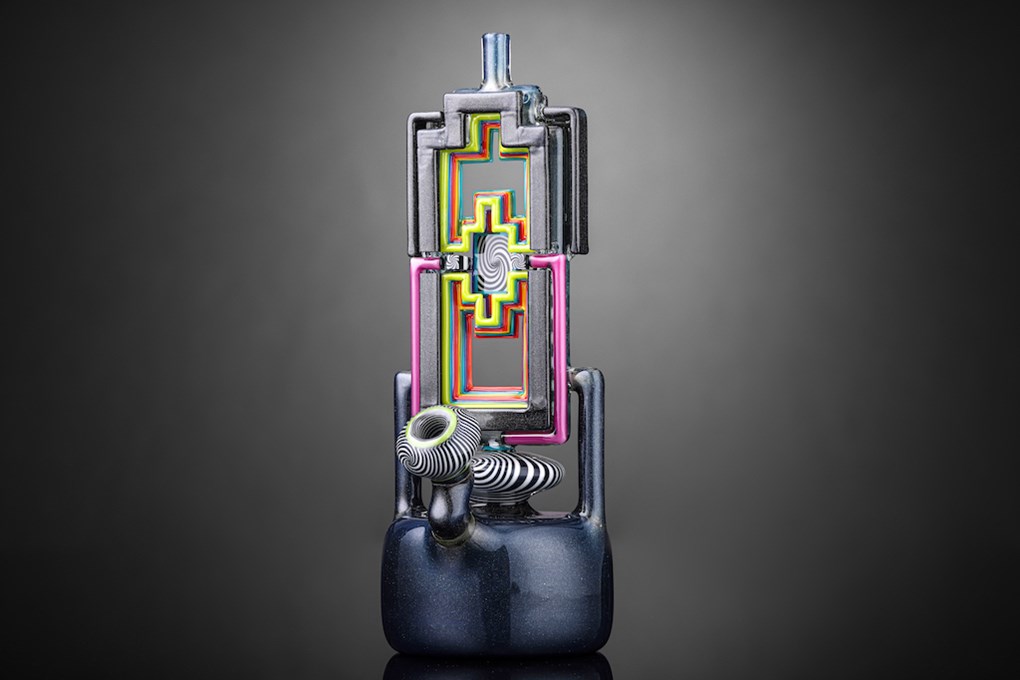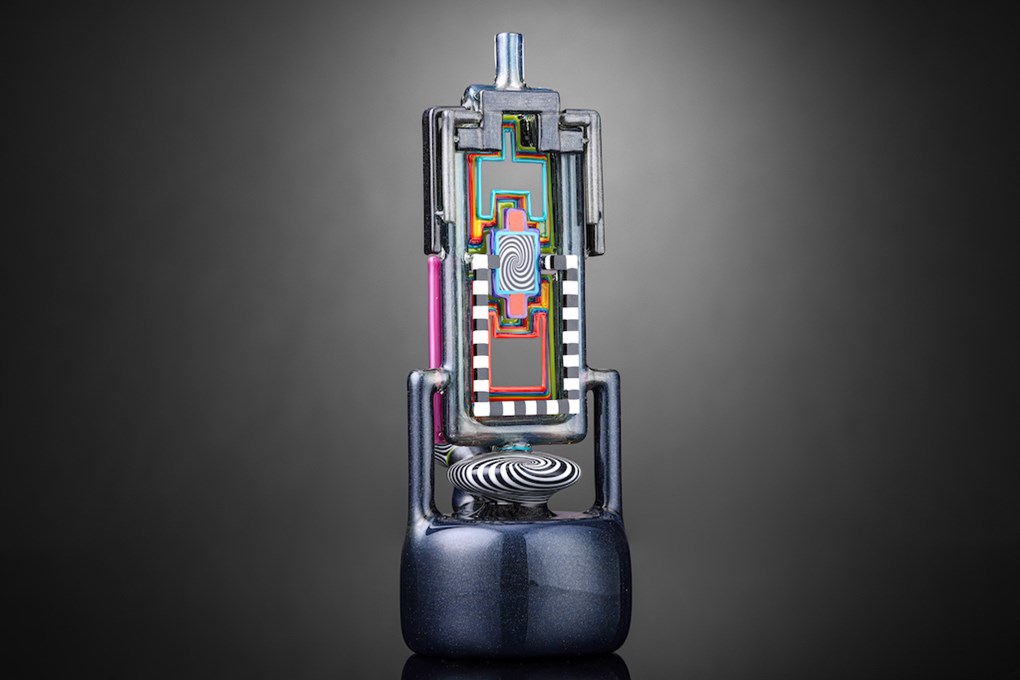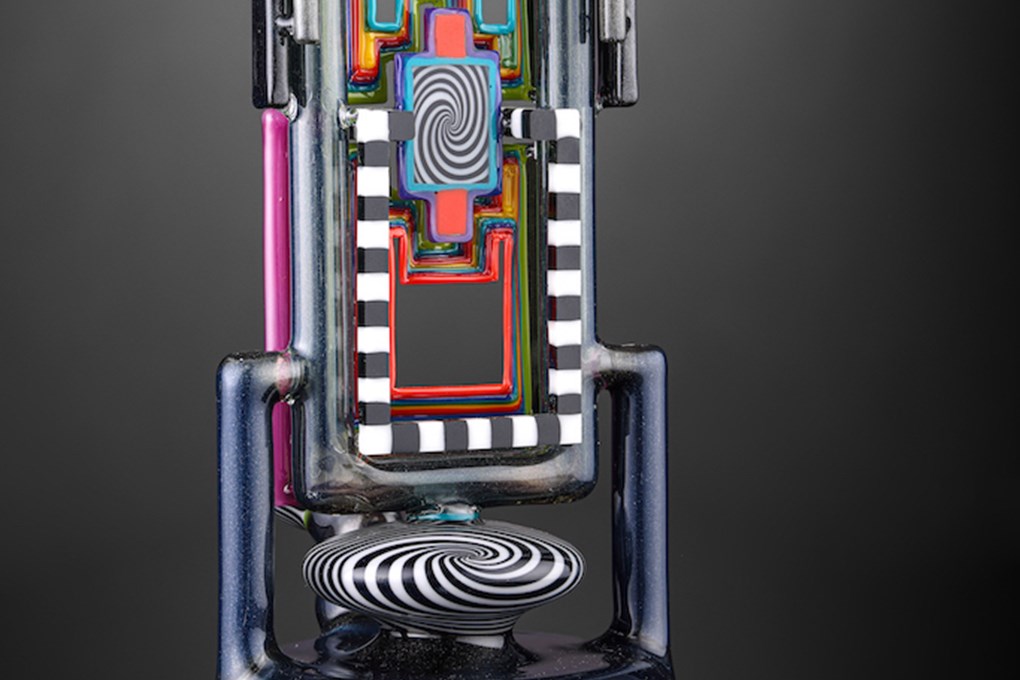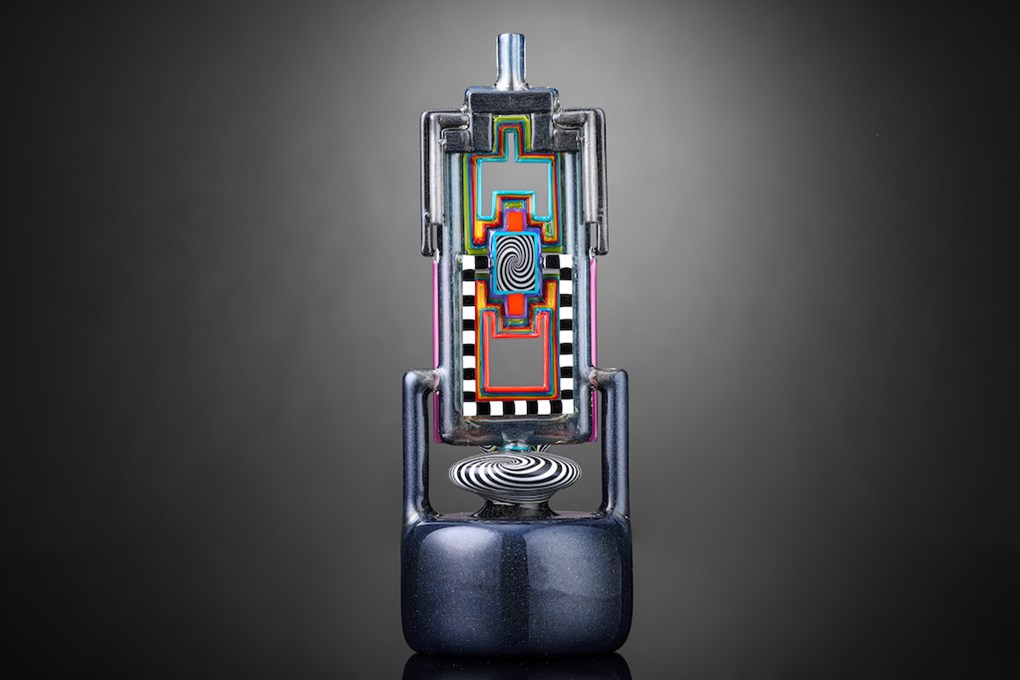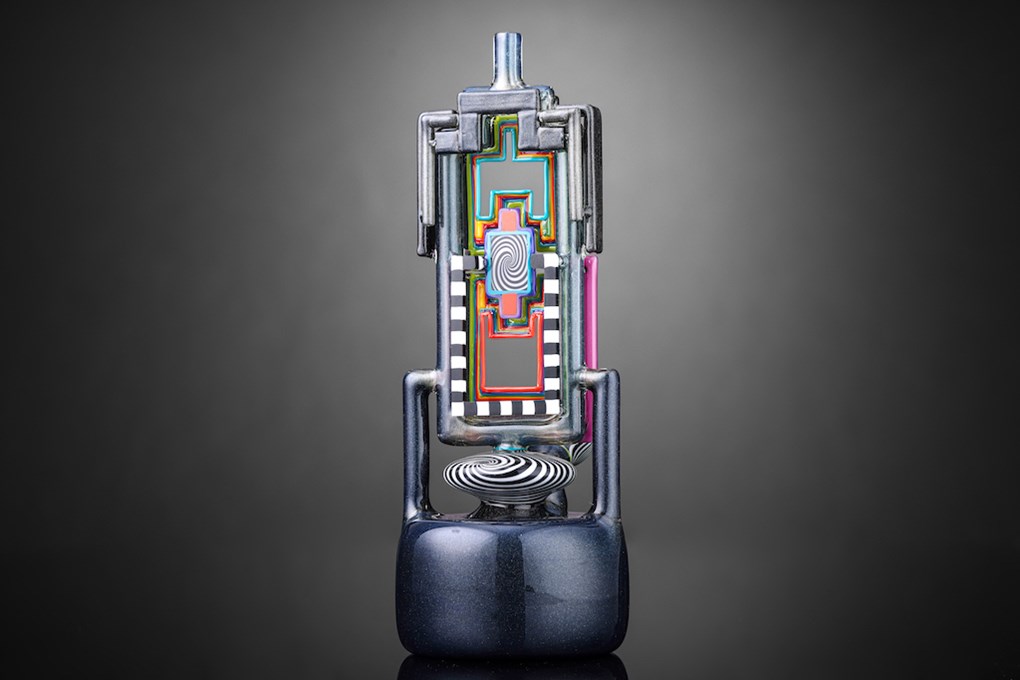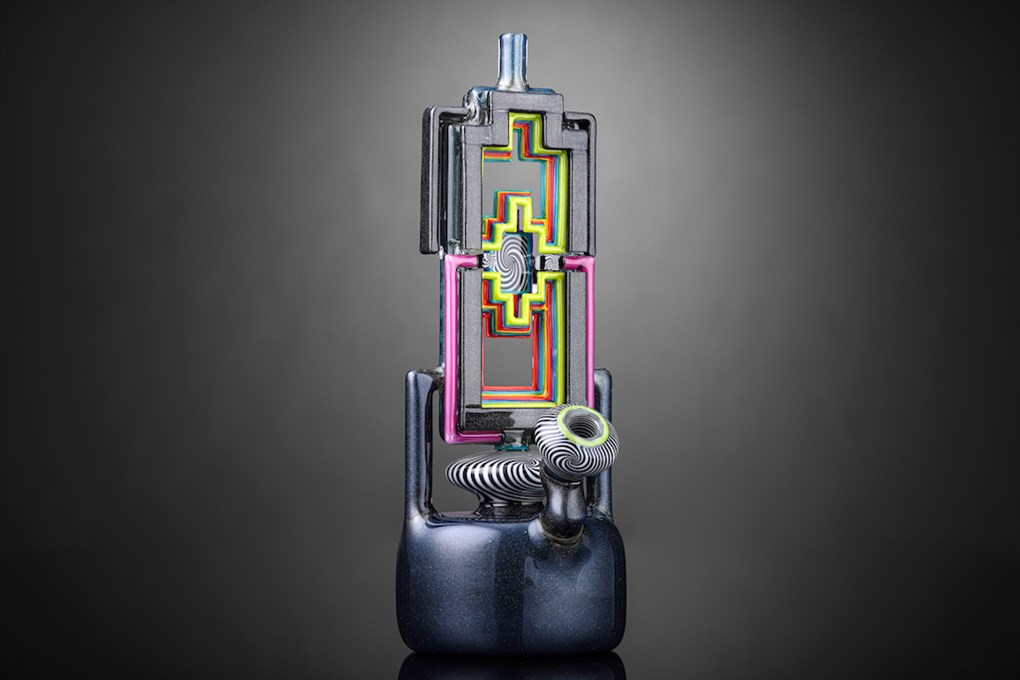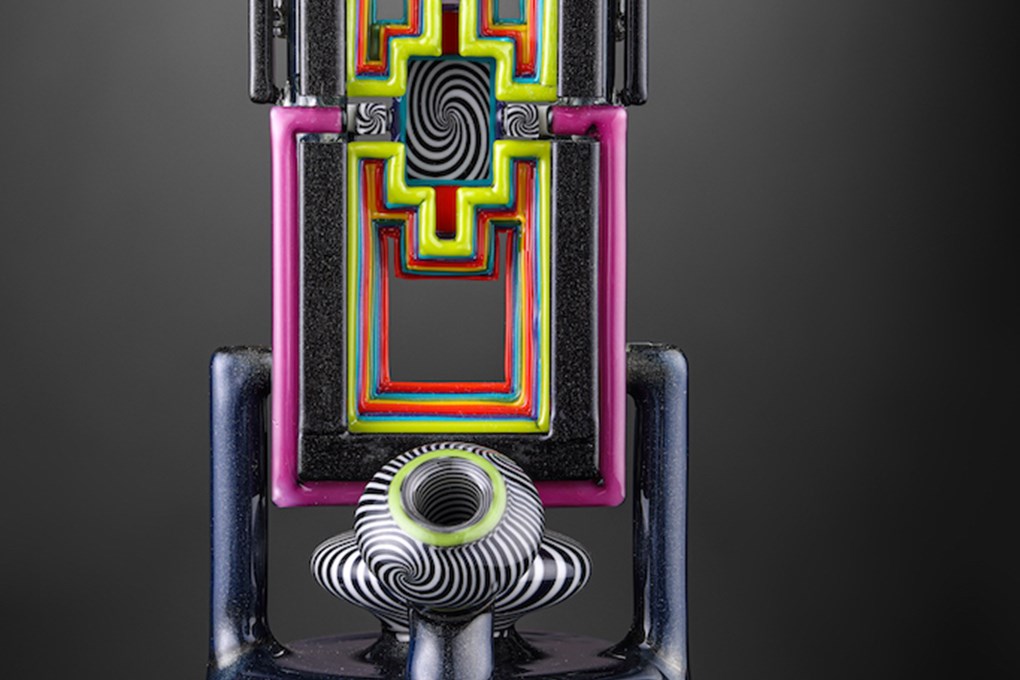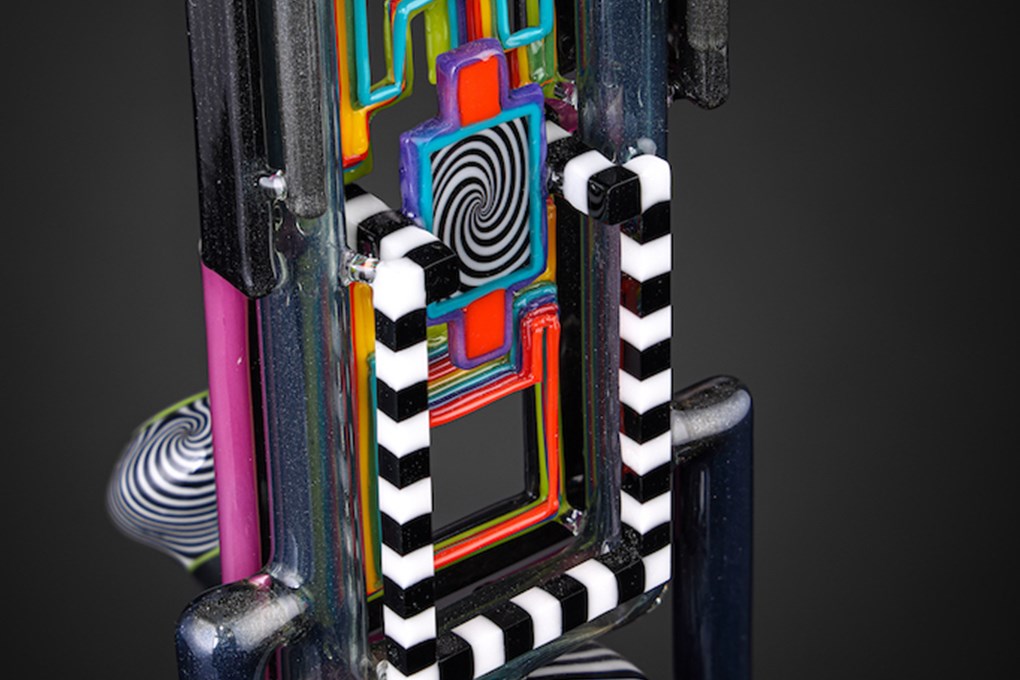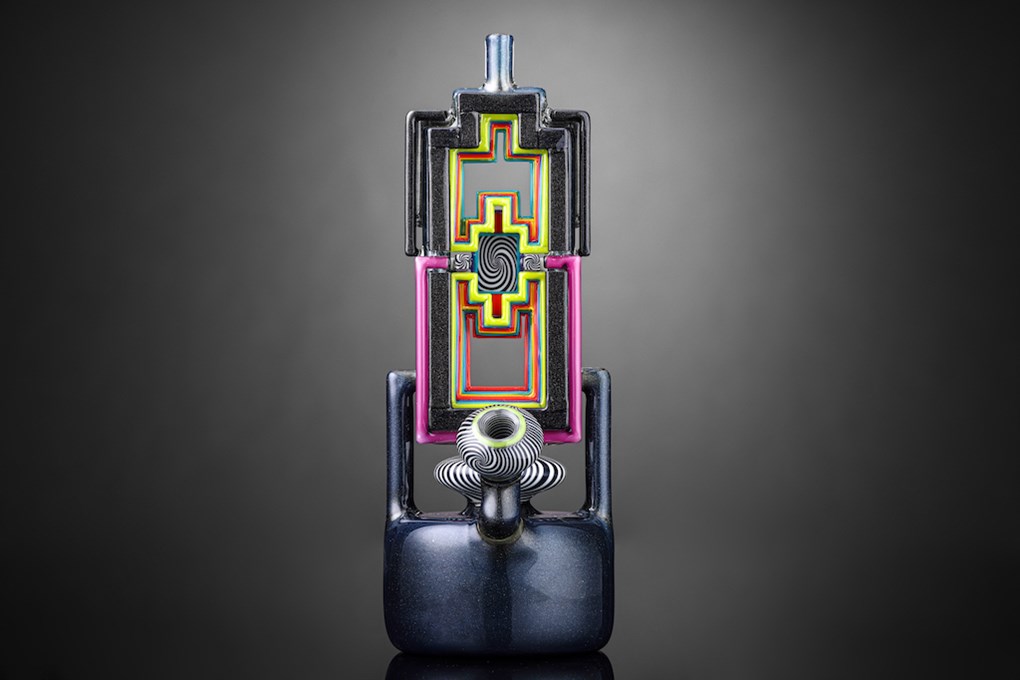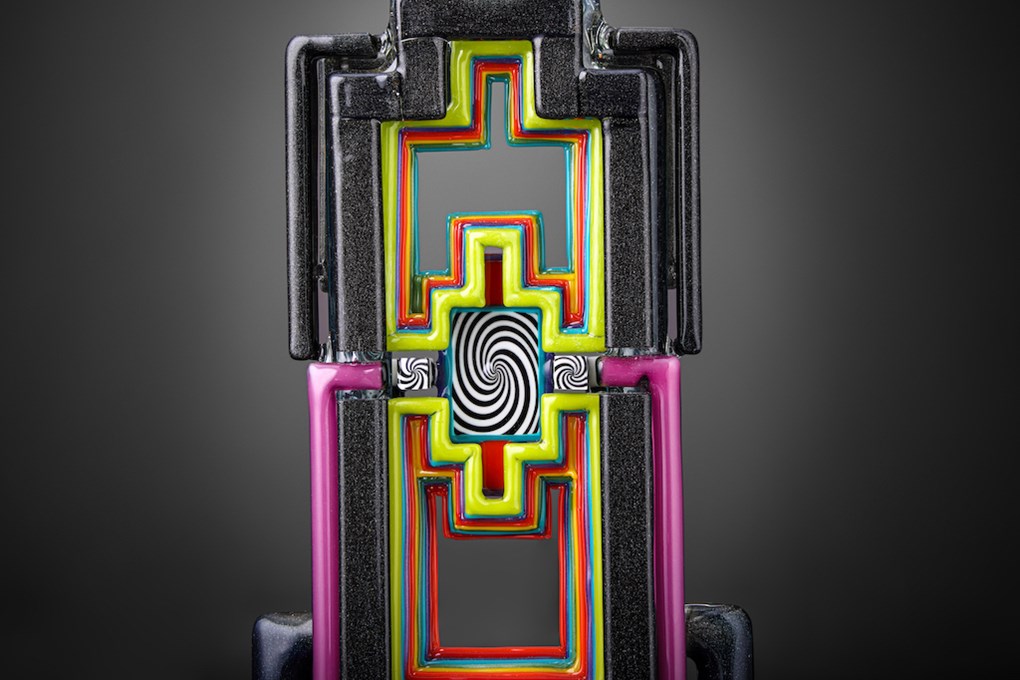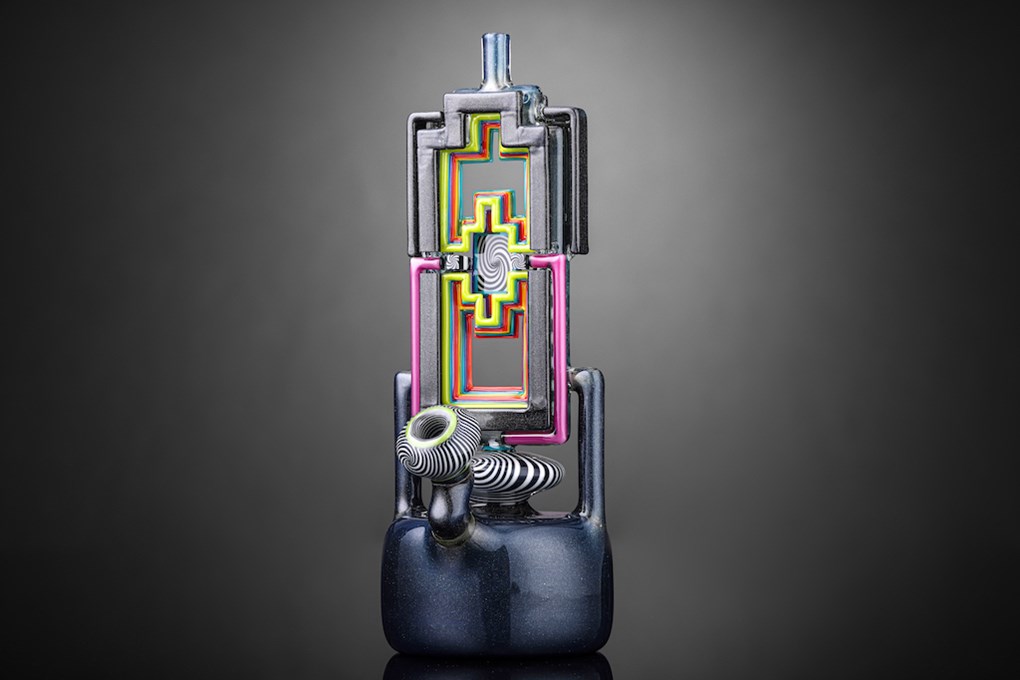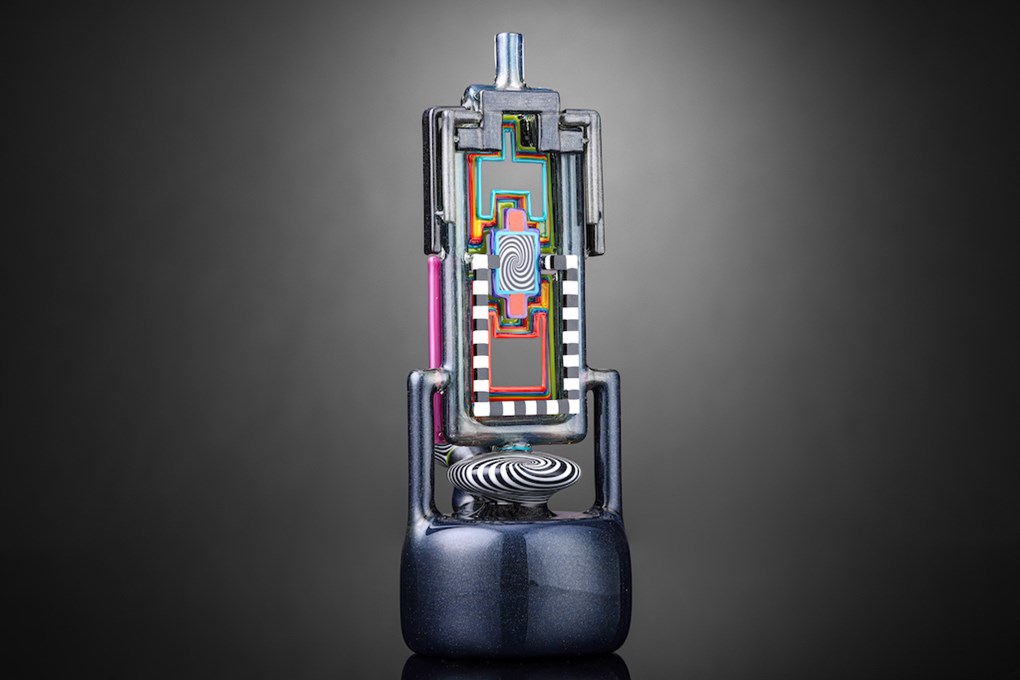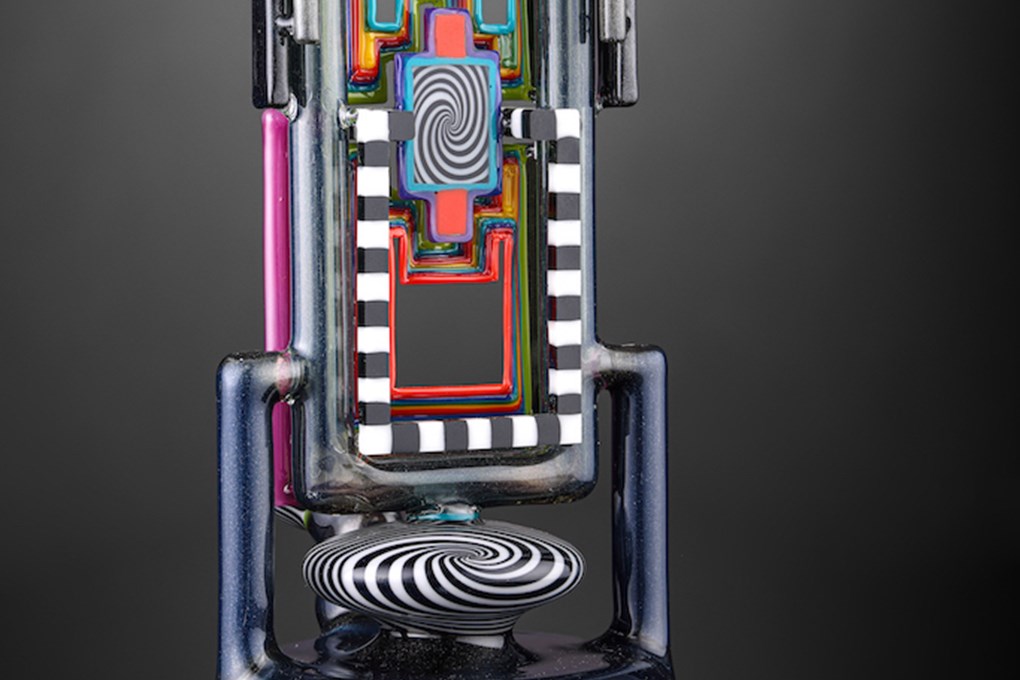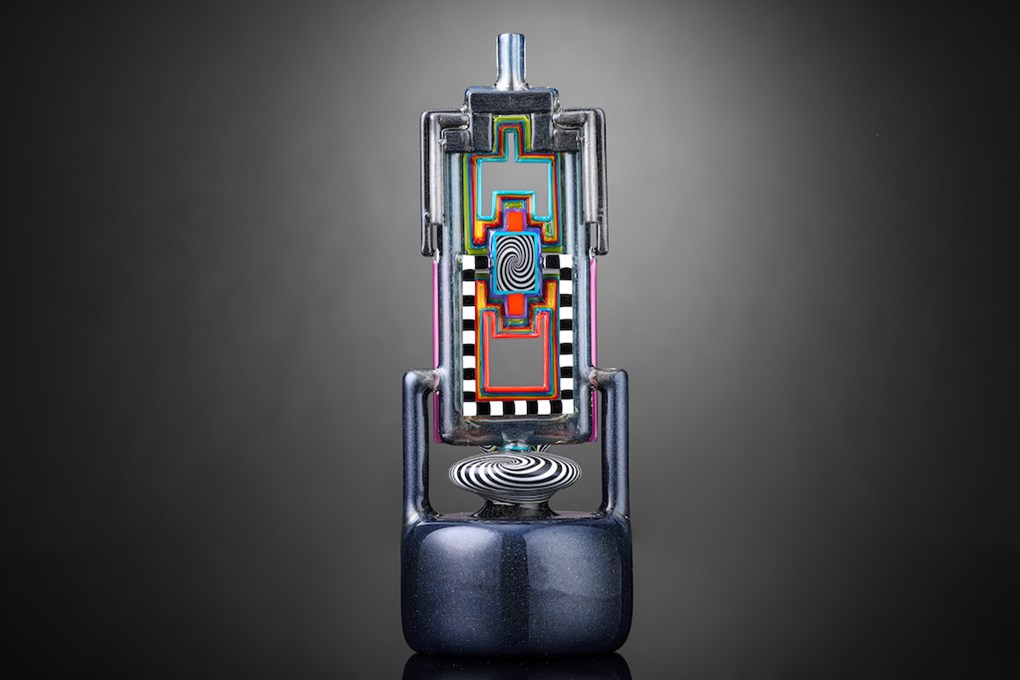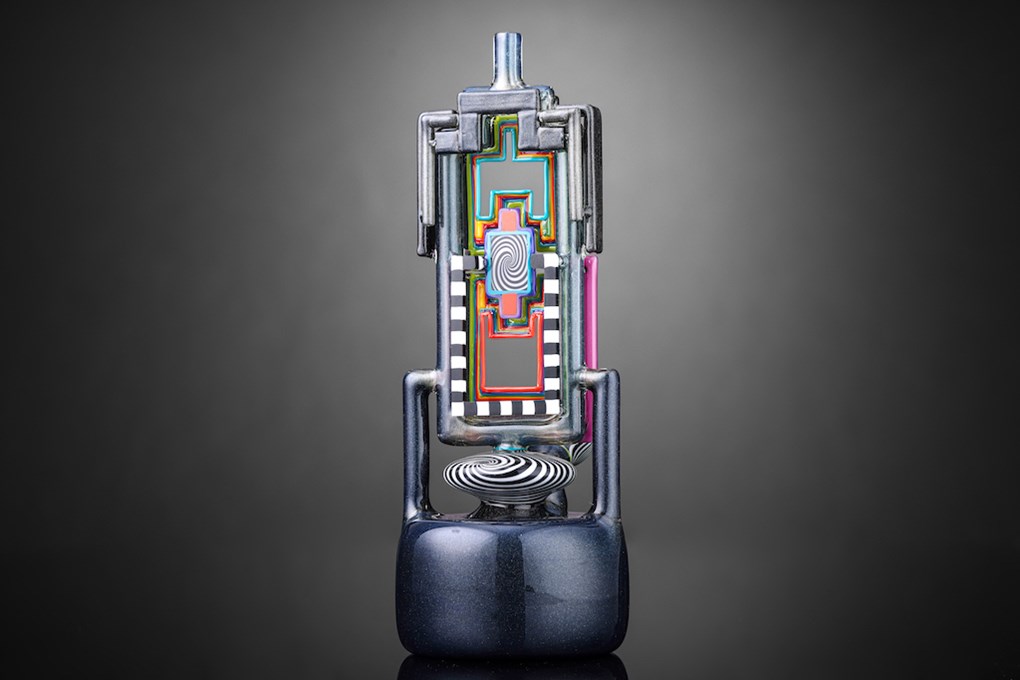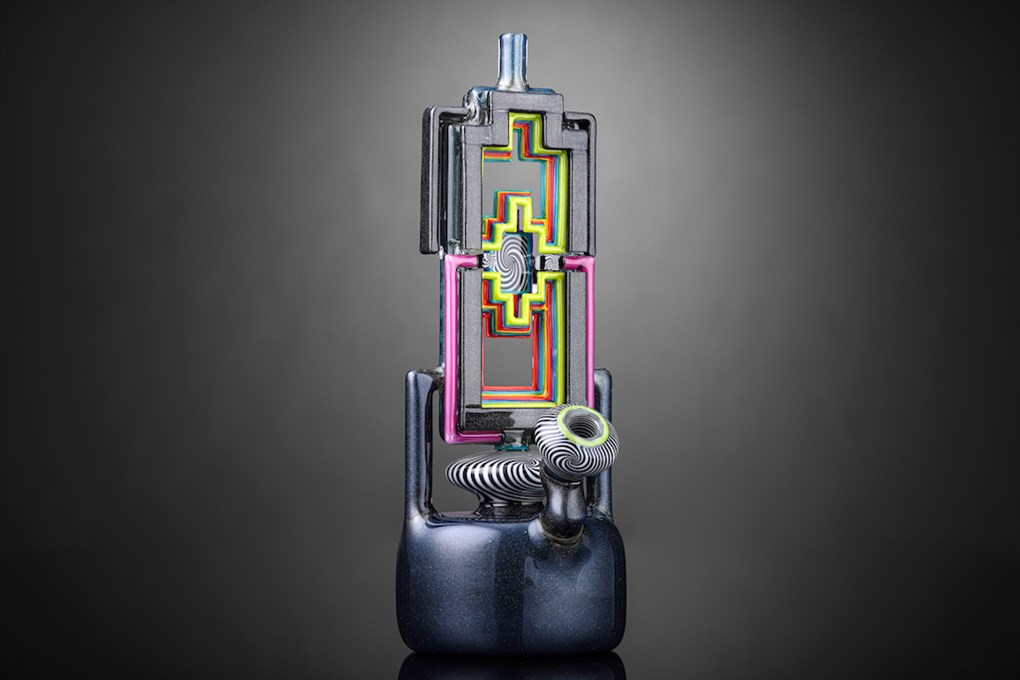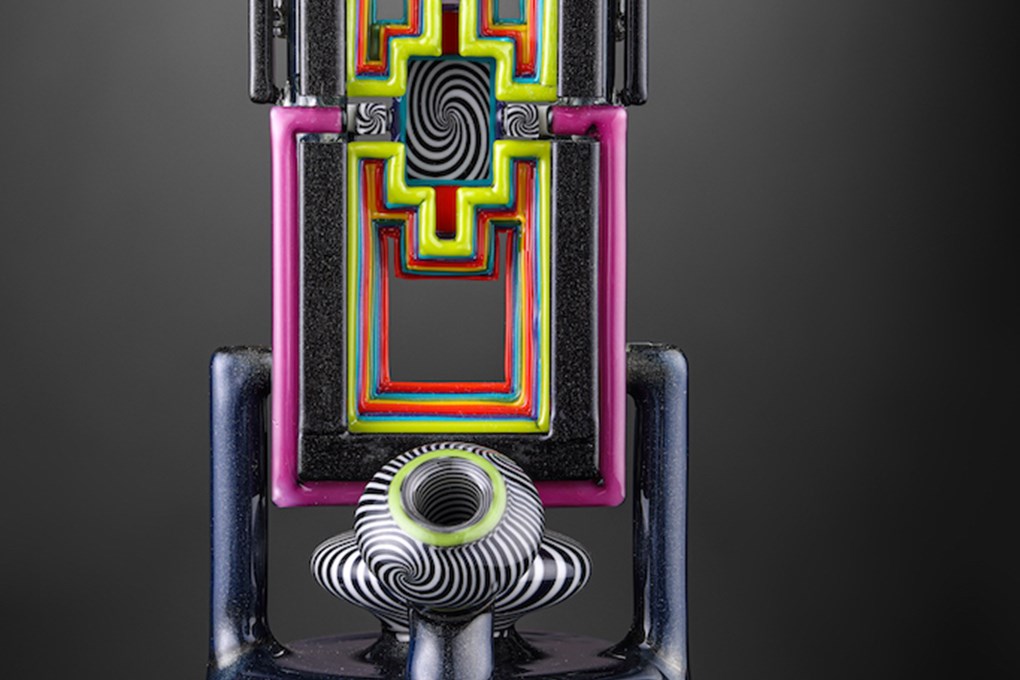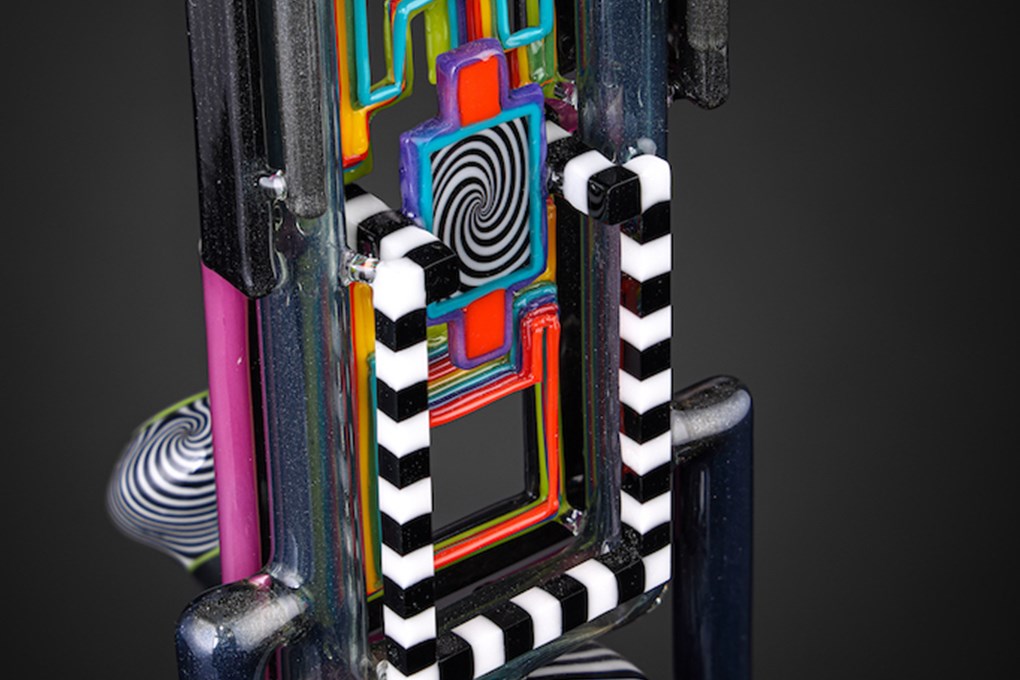 Ryan Jenkins: Portal Piece
This mesmerizing Jenkins Glass piece is coined the "Portal Piece". It is a highly coveted, one of a kind release by Jenkins Glass, who creates intricate recyclers inspired by psychedelic, otherworldly aesthetics combine with flawless functionality. This piece is sure to take you to another dimension.
Materials & Technique:
Jenkins Glass pieces feature a great deal of play on perspective. The "Portal Piece" focuses on texture and layering glass to create a sense of balance through contrasting designs and colors. The Portal recycler exhibits very thin glass fused together, about 12 -13 layers of the rainbow, while still remaining functional. These pieces are geometrically intriguing, requiring intensive shaping to create a really symmetrical piece with straight lines and balanced sides.
---
Interested in pieces like this one? Art of Glass subscribers will get email notifications as new glass drops are released.
Ryan Jenkins
Ryan Jenkins has been working glass since 1999. His style is distinct through his use of vibrant color play contrasted with darker hues, such as his notable black and white trippy designs that echo 70's grunge themes. This technique evokes an intergalactic, out of this worldly impression, especially combined with his unique geometric assembly and creative combination of various shapes and flows.