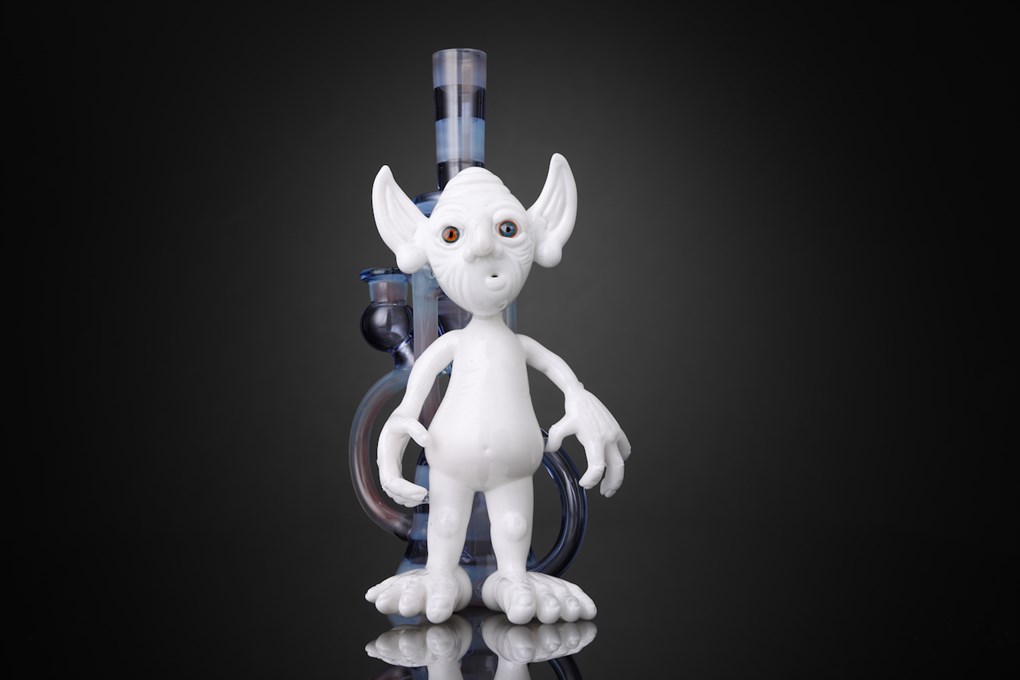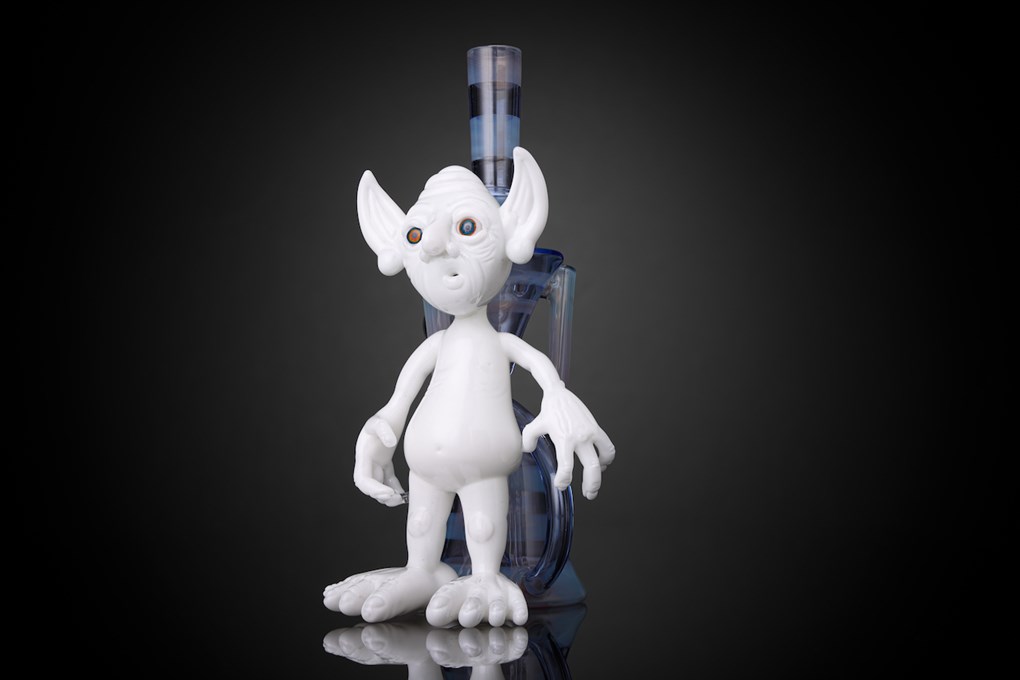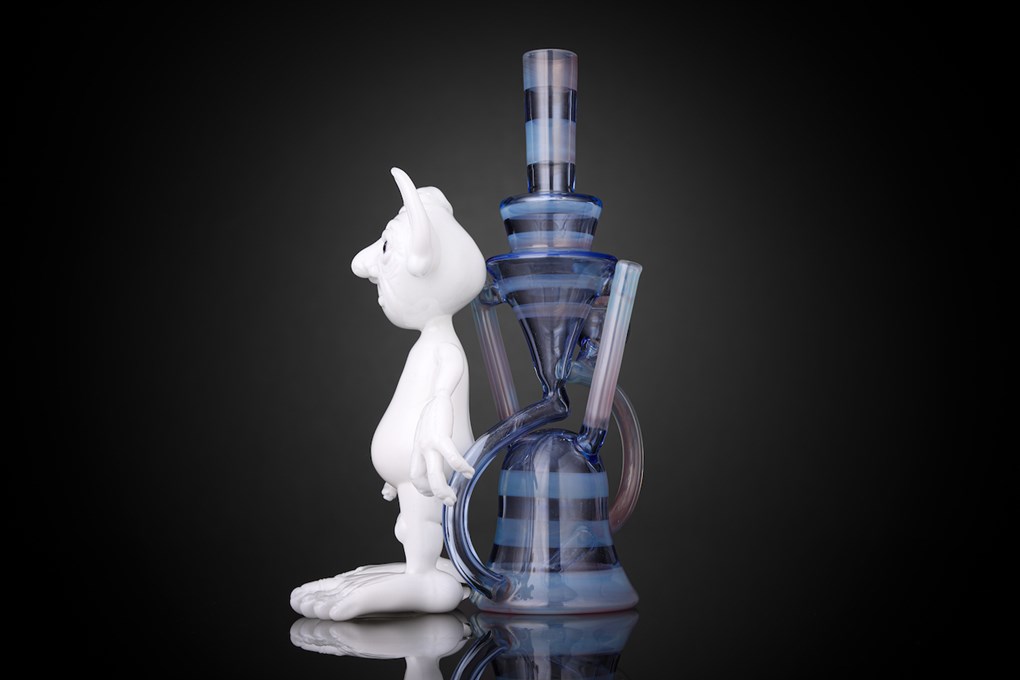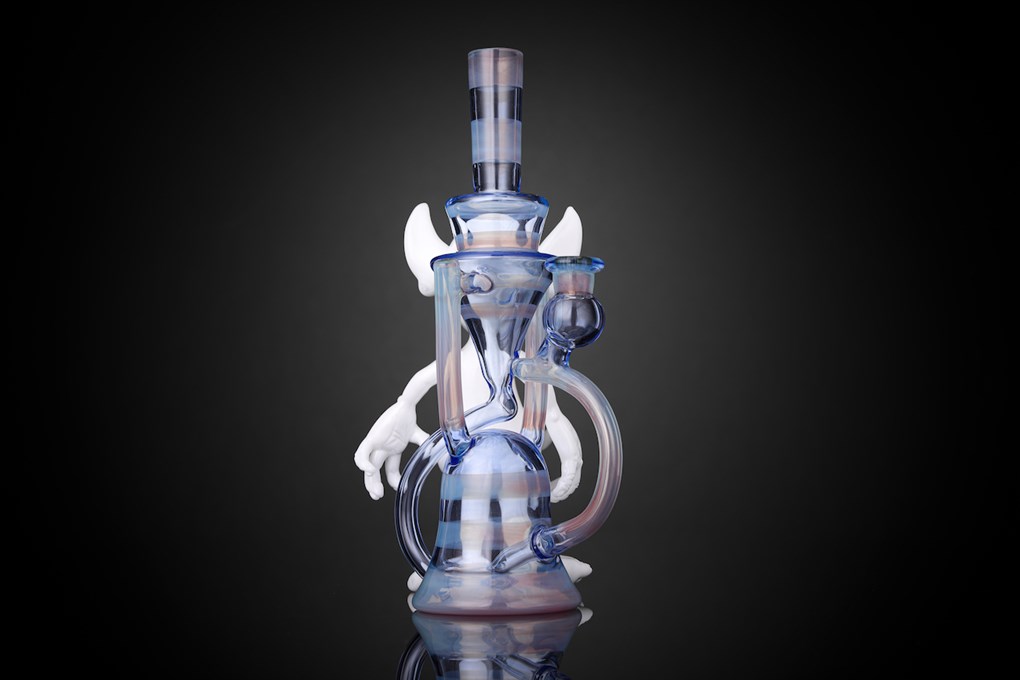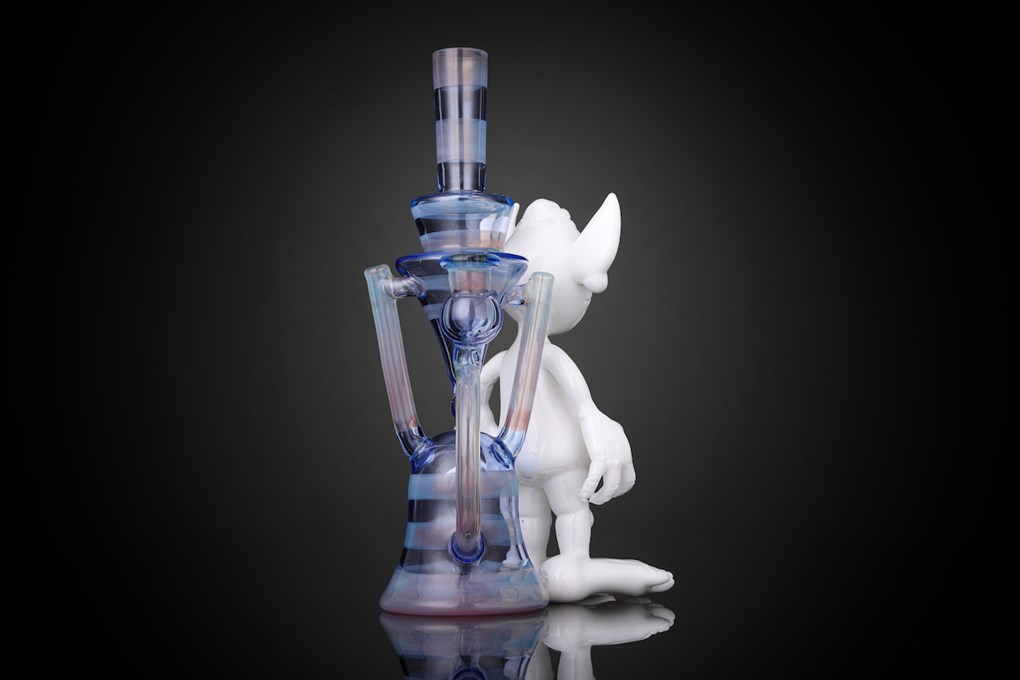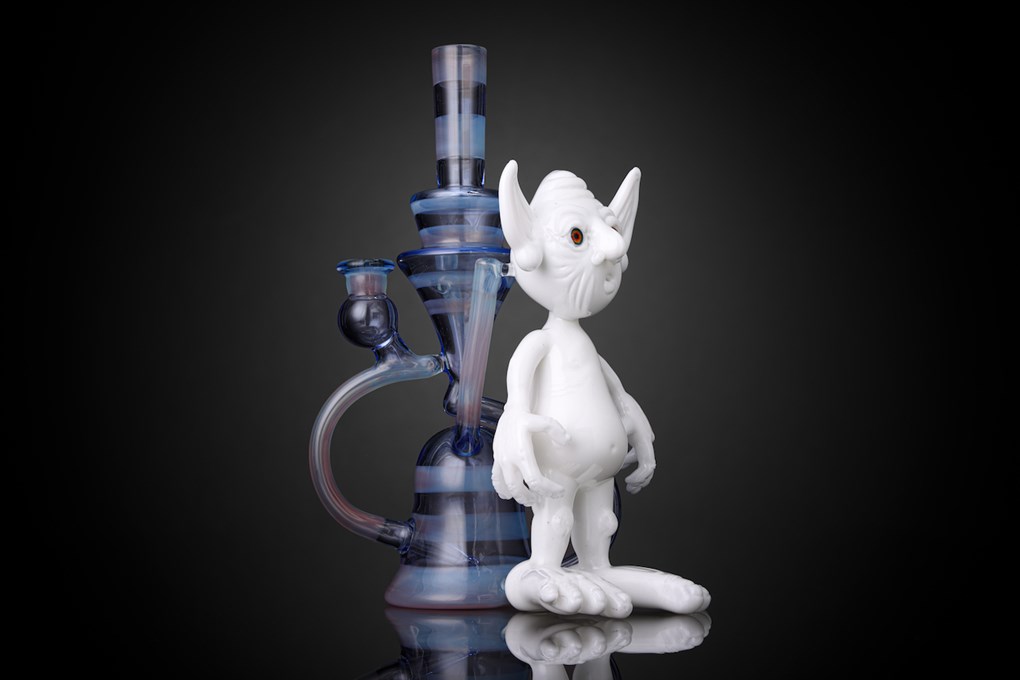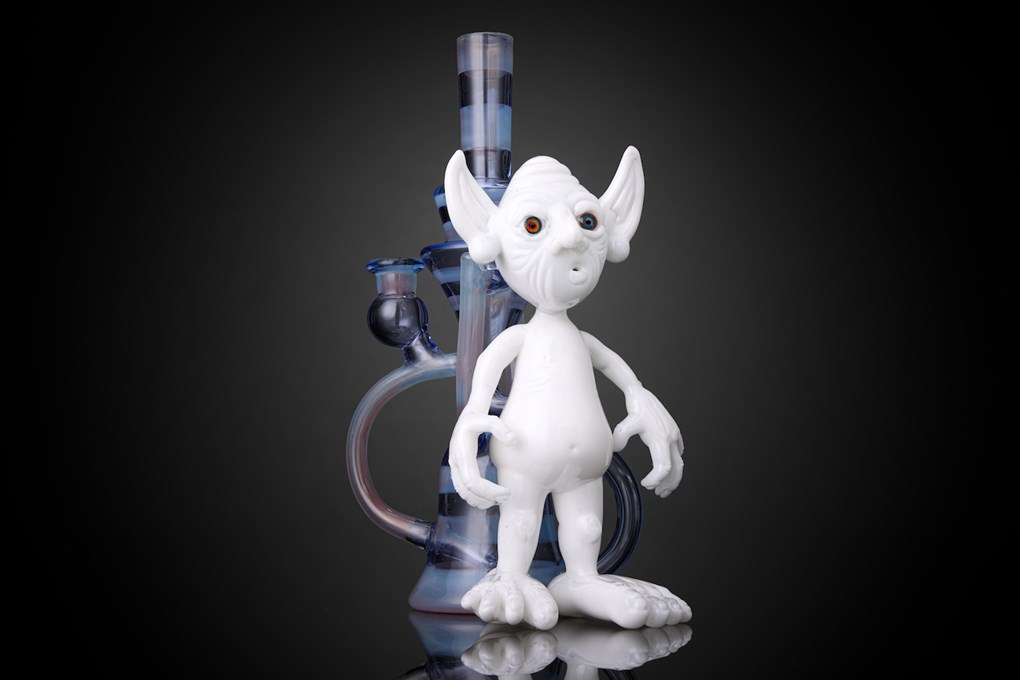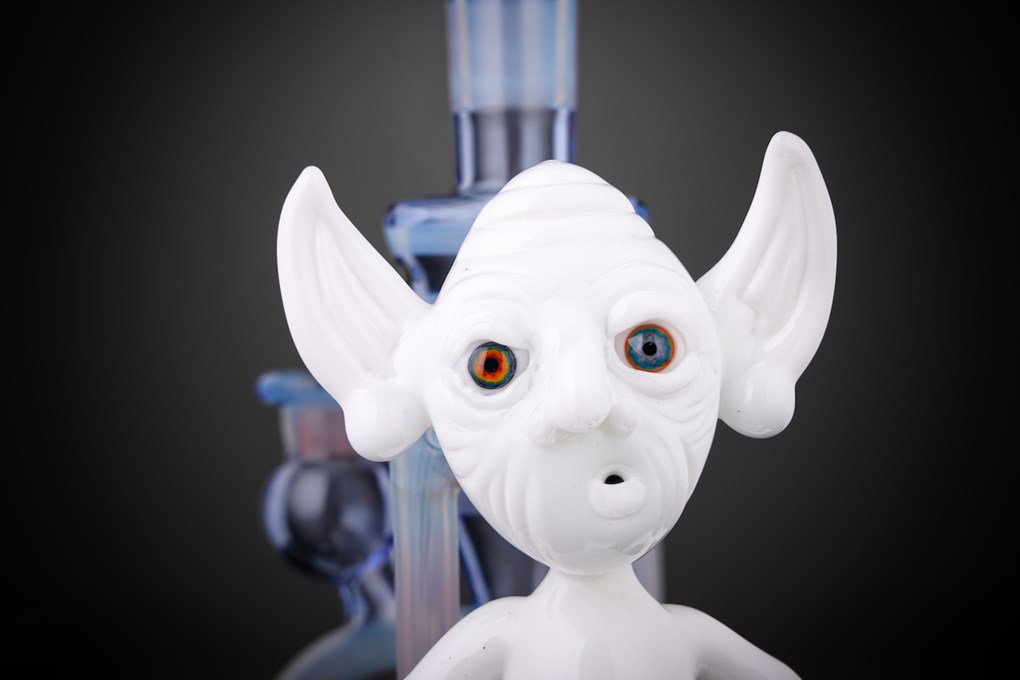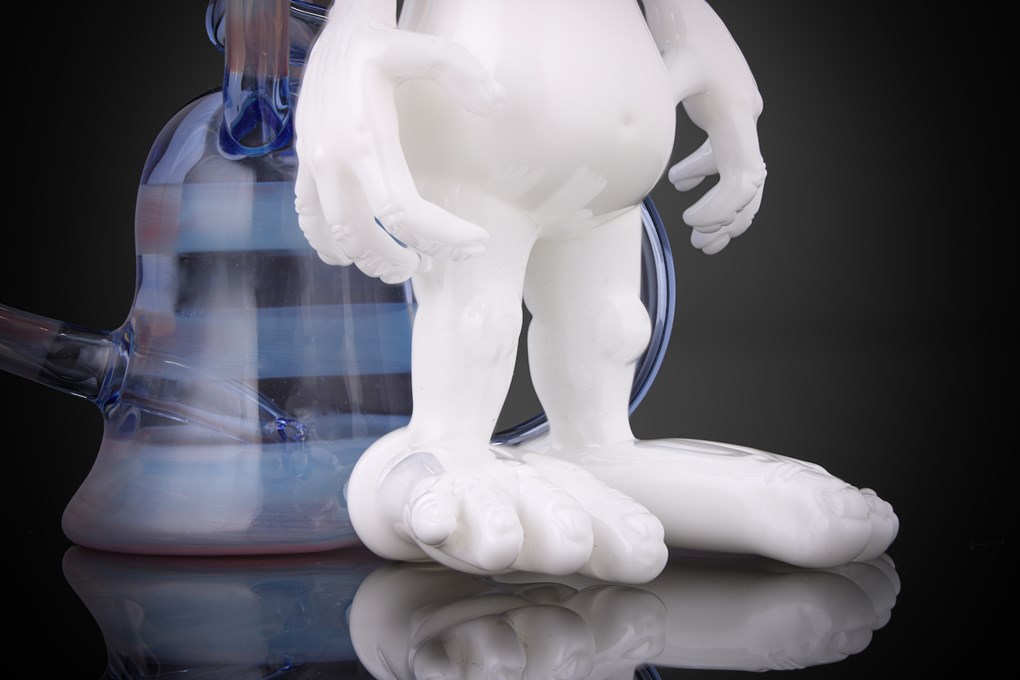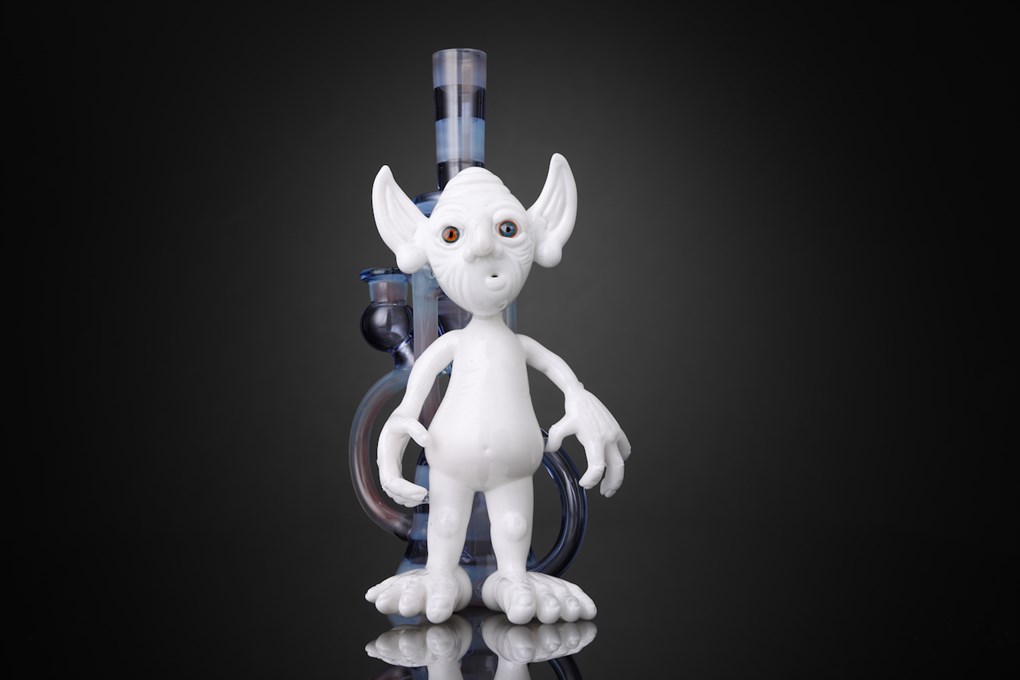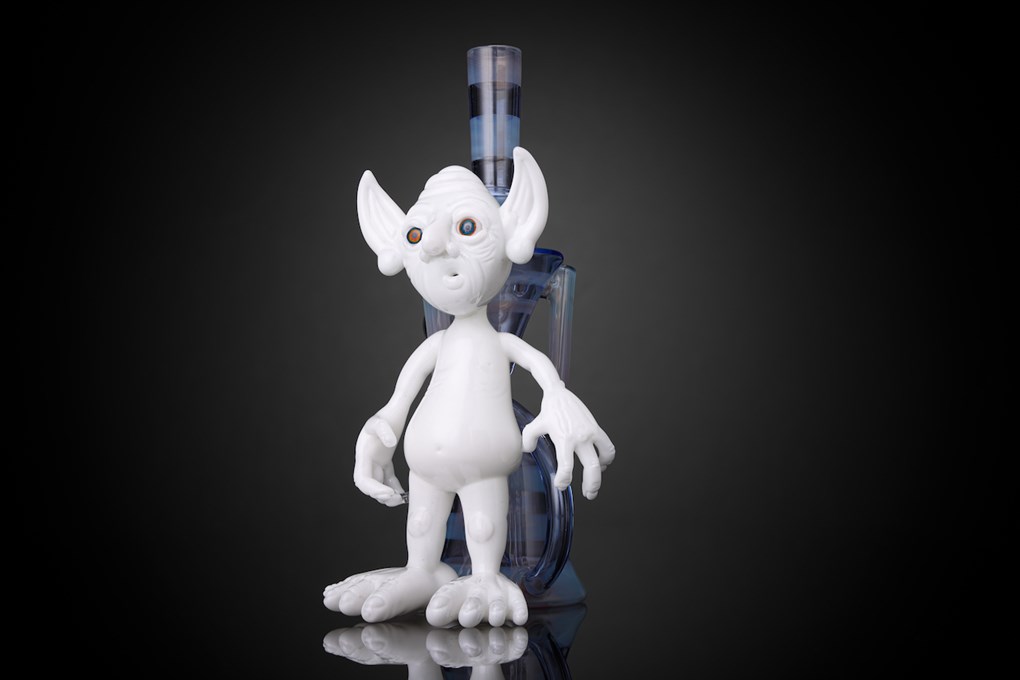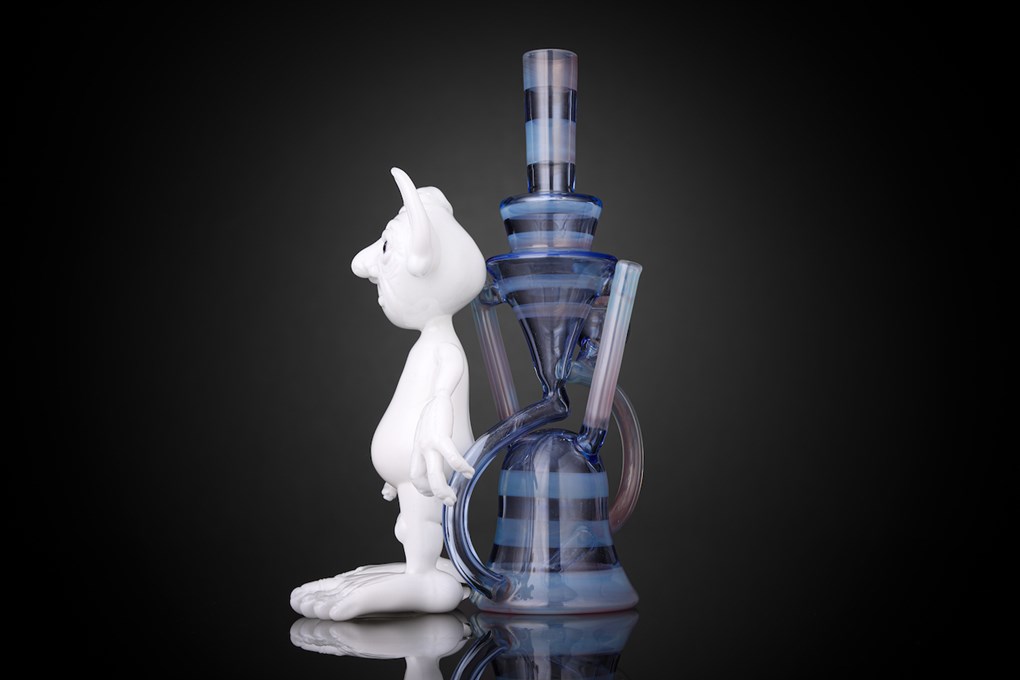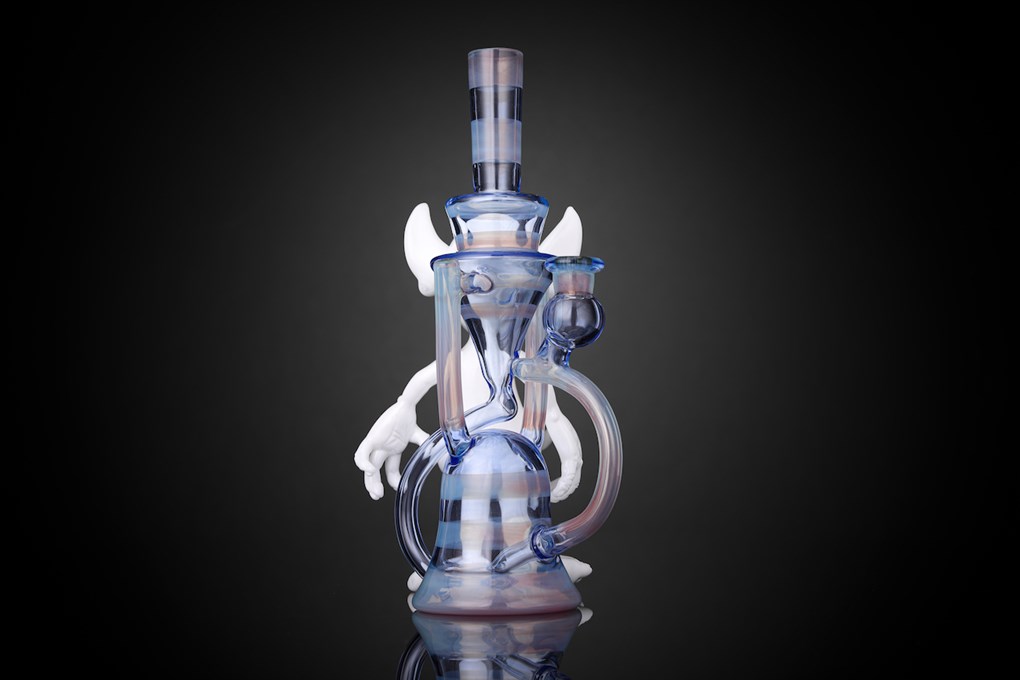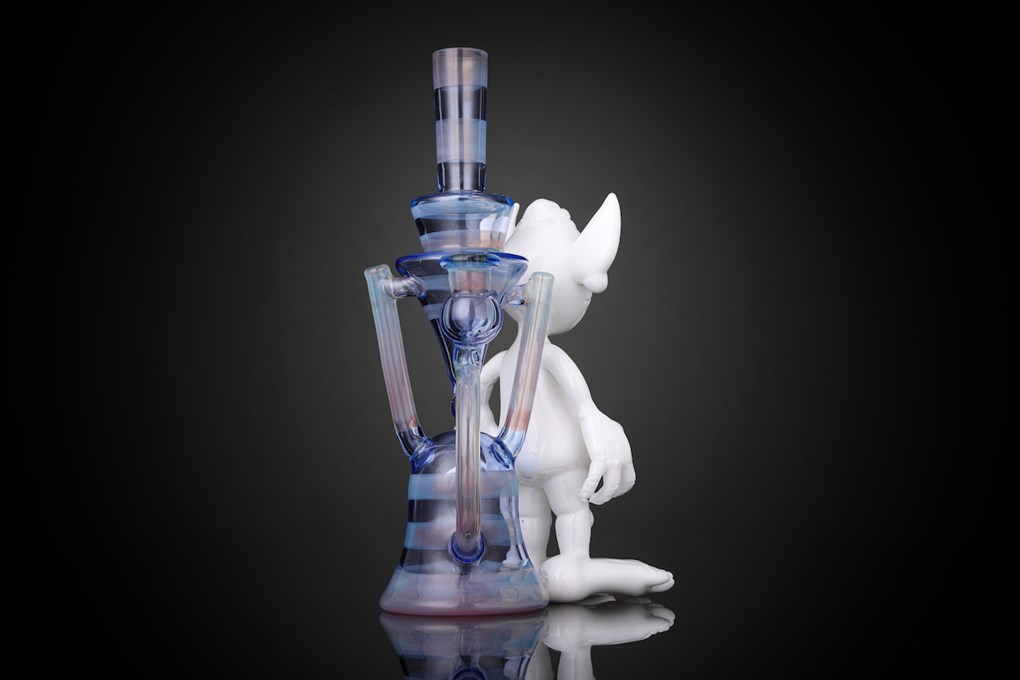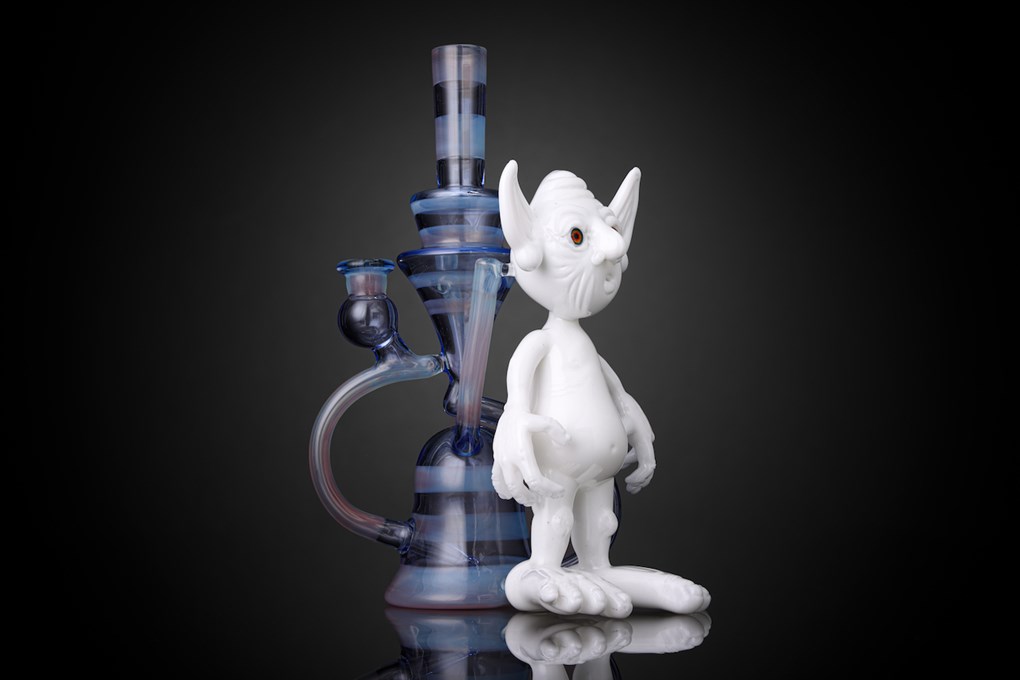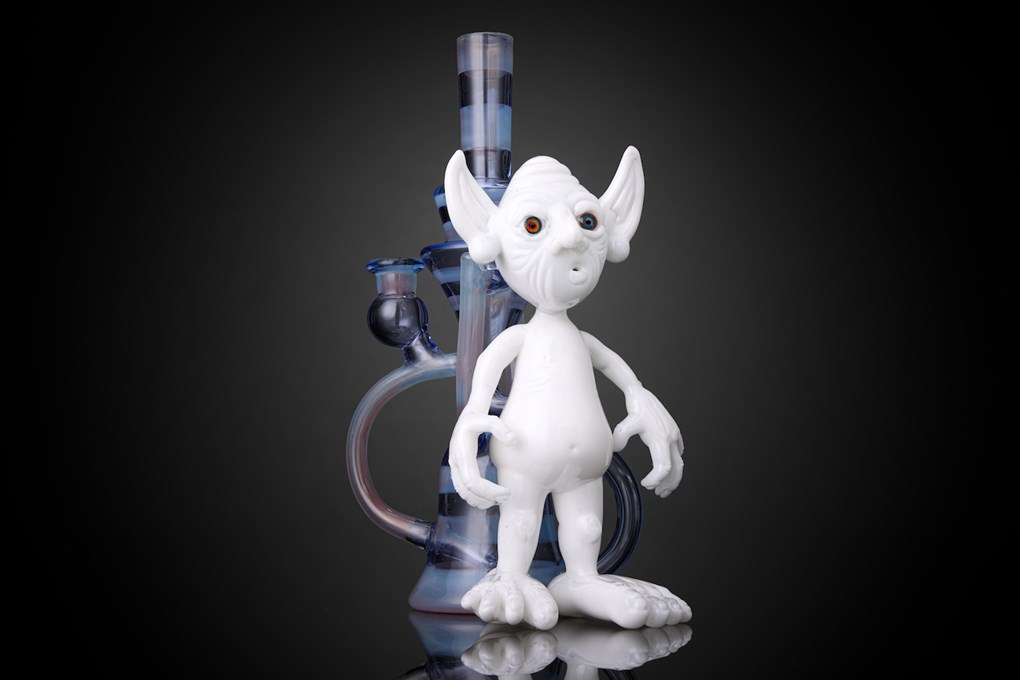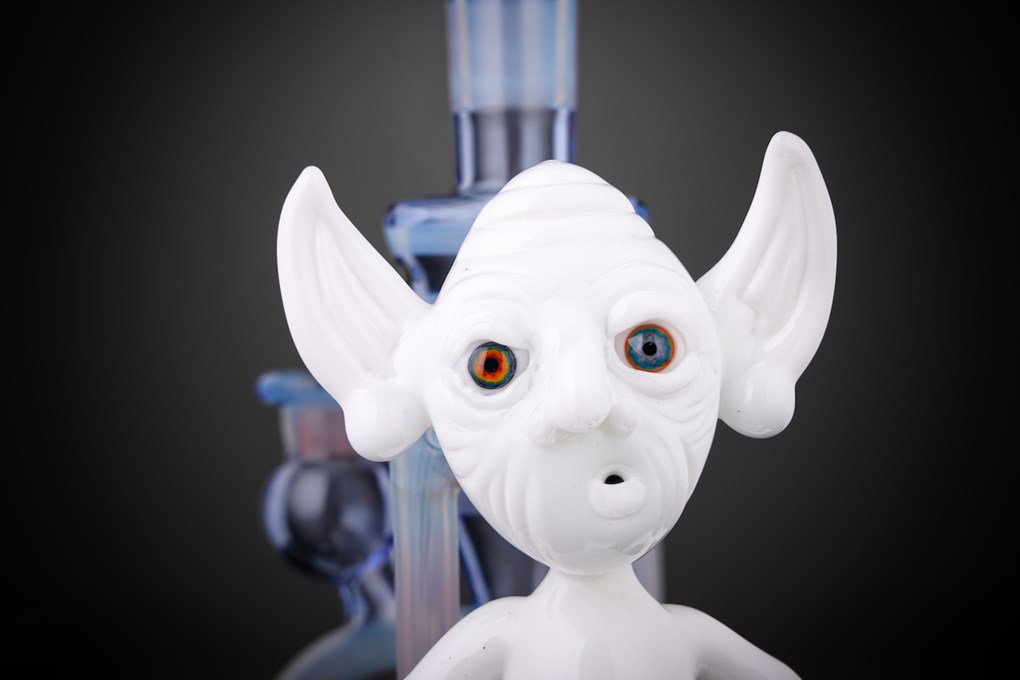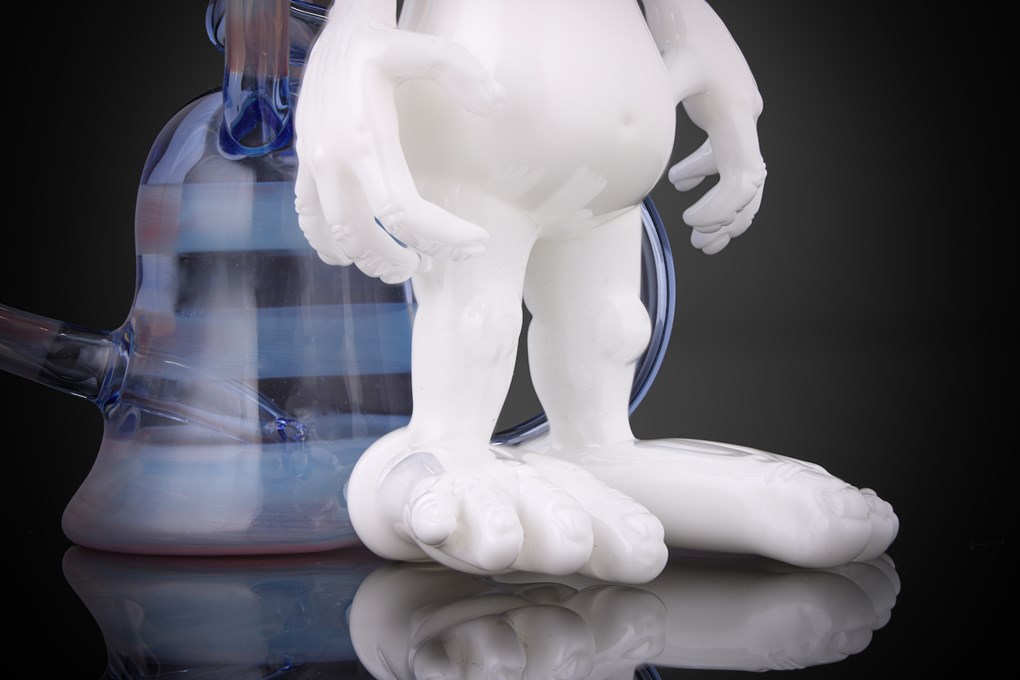 Vela X Shelbo: Goblin Recycler
This Vela G and Mike Shelbo recycler is a token of Art of Glass Episode 01: The Collab. This piece features Vela G's vessel work and Shelbo's sculptural work as seen in the perfectly proportioned goblin. This piece will live in the Calyx Containers Glass Museum as a testament to artistry meeting industry, beauty meeting functionality.
Technique:
Vessel work and color gradients by Vela G Goblin sculpture by Mike Shelbo
---
Interested in pieces like this one? Art of Glass subscribers will get email notifications as new glass drops are released.
Inspiration / Artist's Statement
"It's interesting after working glass for so long, you just meet certain people and you end up vibing with them in a way that you can speak without speaking. By just working together, the piece naturally unfolds. We've always been able to do that, trust in each other's design choices, color choices and focus on the project at hand."
- Mike Shelbo
Vela G
Vela G is Calyx Containers' Resident Artist. Originally from Humboldt County, Vela G has brought California heady glass culture to the Northeast. Vela G's expertise in lampworking, his network of acclaimed artists, and his passion for photography shaped the Art of Glass vision. As an artist and a friend of Calyx, Vela G has inspired our team to delve into the world of heady glass as an extension of our obsession with glass' role in the cannabis community.
Shelbo
Mike Shelbo is a renowned lampworker and glassblower based in Vista, California. For Shelbo, glass is a medium for personal fulfillment and artistic expression. Featured in Netflix® 'Blown Away', Mike Shelbo's trademark goblin sculptures are an iconic lampworking style, a portrayal of his self-expression. Shelbo's personal standards of quality and detail convey his 23-year journey in glass art, and inspire his ethos of authenticity in the digital world.